This is CPL's retrofit installation in Guangxi, China.
This installation is a retrofit project to an existing conventional batch digester plant. The tank farm is designed for 560 adt/d mixed hardwoods. Phase one is four of the eight digesters with the full tank farm. This mill at times mixes plywood veneer with the furnish with excellent results.
HouDa Pulp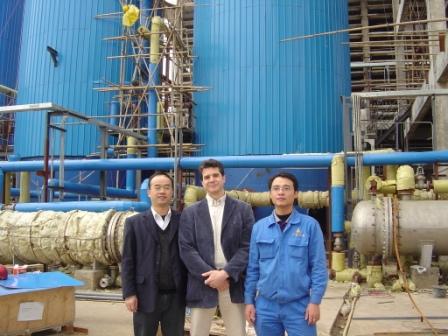 Special thanks to Mr. Lui for photo permission, 2007.