This is CPL's greenfield installation in Hunan, China.
This installation was a greenfield project for softwood. The tank farm is designed for 550 adt/d. Phase one is three of the five digesters with the full tank farm.
Tiger Forest and Pulp Co., Ltd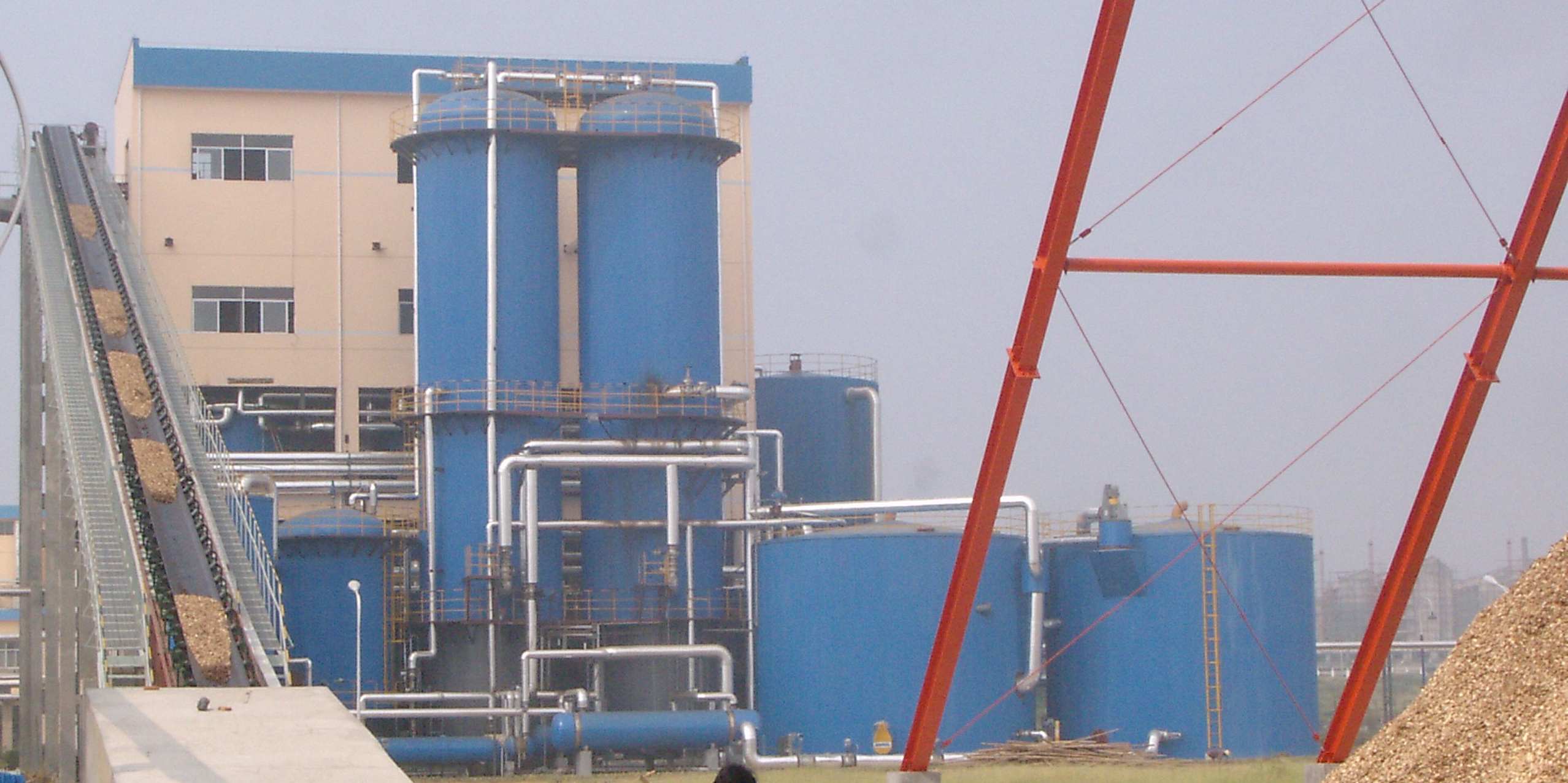 Above: Tiger Forest DDS from the wood yard in Yongzhou City, Hunan Province, PRC
Below: DDS tank farm showing both the atmospheric tanks and pressure vessels (digesters are inside).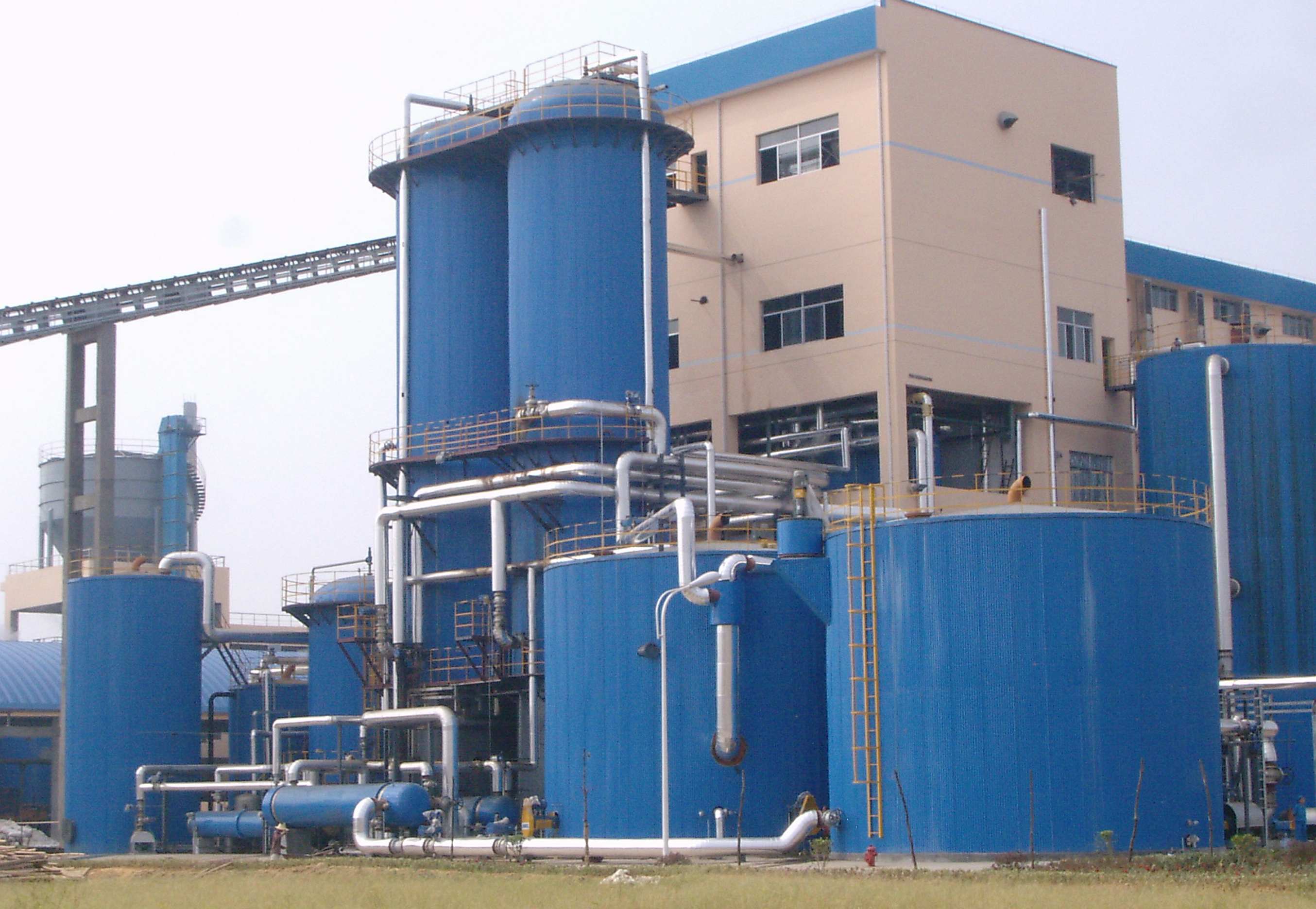 Special thanks to Mr. Li for photo permission, 2006.